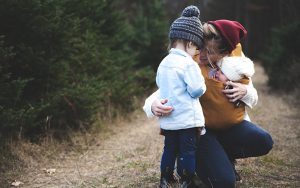 As we enter another week of operating Attain Housing remotely, here's a look at how this crisis is affecting the families in our transitional housing program.
Our very-low income transitional housing clients are experiencing severe financial distress. We are talking to every one of them regularly. So far, 2 out of 3 clients have had their hours cut, lost their jobs, or otherwise had their income negatively impacted by the COVID-19 crisis. We know this is just the beginning. They are worried about how they will pay their rent or purchase groceries. They are worried about the neighbor who might have been exposed to the virus. They are worried about the same things that we are all thinking about and yet it is affecting them much harder. Most of them work in restaurants, schools, and local businesses. Most clients have very little savings at this point, if any. Imagine what you would do.
Our case managers are working closely with our clients to connect them with resources in the community, filing for unemployment and directing them to companies that are hiring (grocery stores) and the like. If they aren't able to pay rent in April, Attain will have to absorb the cost of continued operations, but we are committed to ensuring our clients don't experience any more stress than they already are. If you would like to help our clients please donate here.
These are uncertain times we are living through, but Attain Housing is devoted to providing our services to the community and providing our client families with the same level of care and case management as usual. We'll get this through this together, one day at a time!