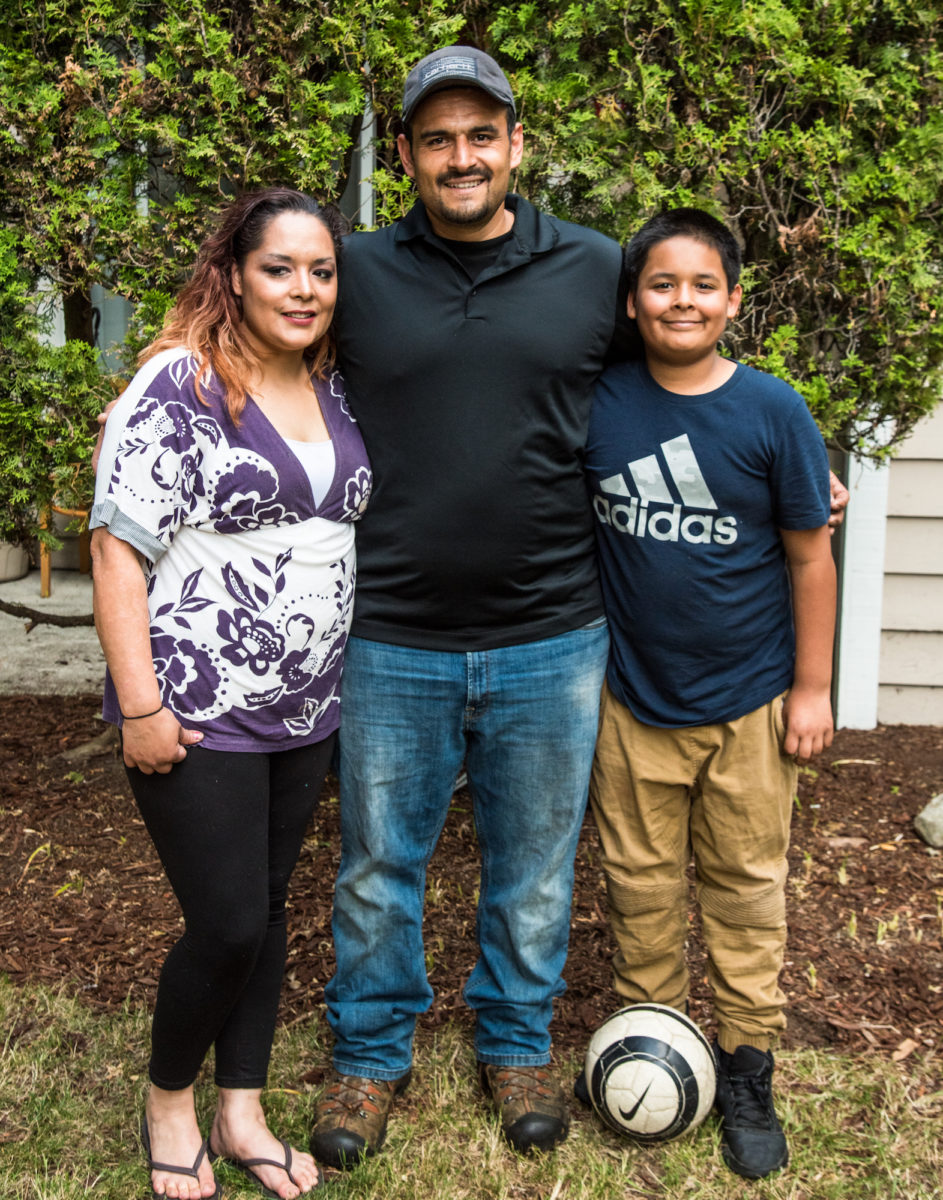 When Johnny, Sarah, and their three kids lost their housing in Bellevue, they ended up living in and out of motels in South King County. For the several months they were displaced, Johnny still drove his kids to their schools back in the Bellevue school district so they wouldn't fall behind. Johnny had worked for years as a freelance landscaper, but had continual trouble finding steady work.
After getting connected with Attain Housing and moving into one of our properties, Johnny began to try to grow his own landscaping business, with help from Sarah, as well. Now with the kids living near their schools again, that freed up Sarah and Johnny to devote more time and energy to making connections with more clients for landscaping work and even helping Attain Housing maintain the yards and exteriors at several properties.
Johnny and Sarah's family is just one of more than 40 families Attain Housing houses and supports each year. These are families who yearn for economic independence and want to provide for themselves and for their children. These goals can seem impossible when you don't have a safe and stable home to call your own or you're constantly struggling to feed and clothe your family.
Moving into stable housing hasn't been without its struggles, though. Keeping the landscaping business afloat in the colder months has proven to be a challenge, which was compounded by Johnhy's truck breaking down recently. But, Sarah and Johnny are only 7 months into our housing program and these big life changes and
achieving goals take time.
Our case managers work diligently to provide options and resources for our families to help them find their path to stability, and we're there for them every step of the way. It's why we have a success rate of over 90% for families exiting our program into permanent housing. Sarah and Johnny are working hard to overcome the trauma of homelessness and make their way back to permanent housing, one day at a time.