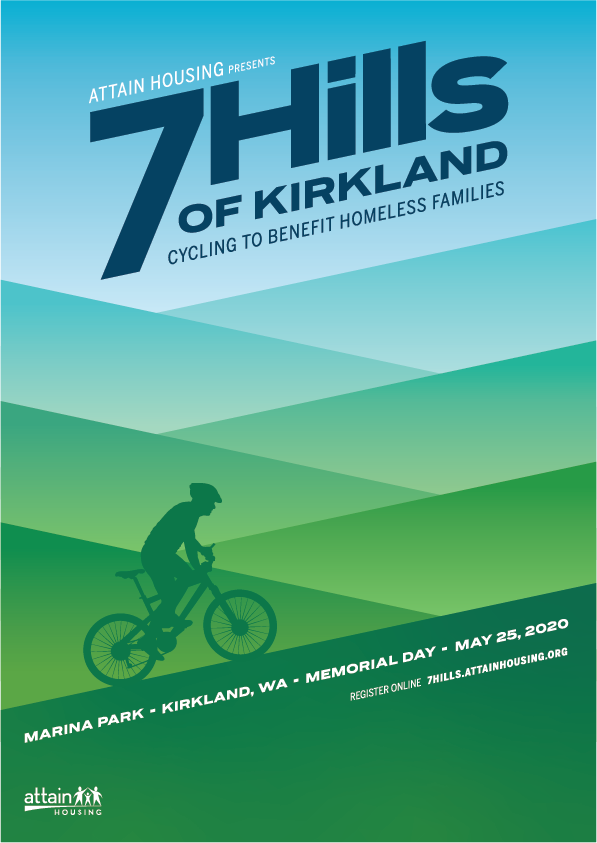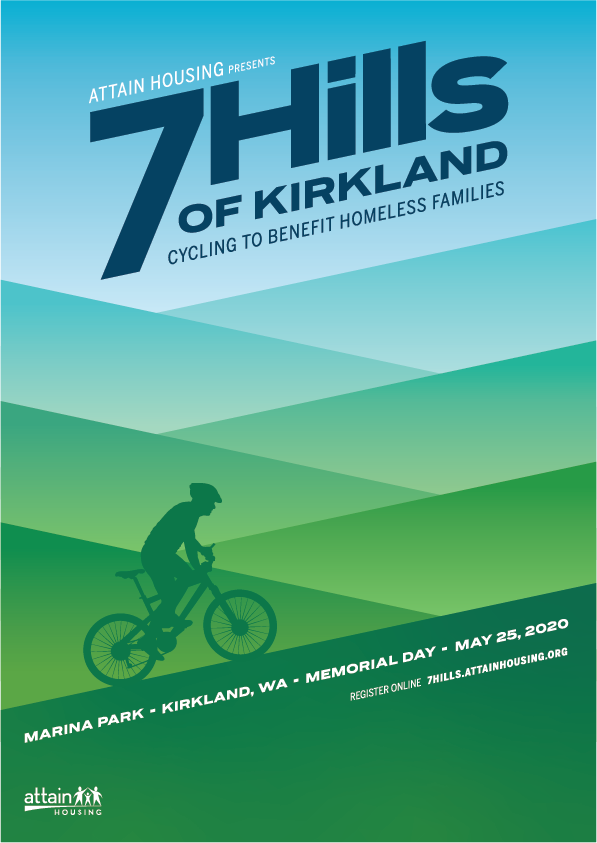 Online registration for 7 Hills of Kirkland is officially open! Our Memorial Day ride lands on May 25 this year, just four months away! Register today and save before the price goes up on April 15th.
We have some major updates & upgrades this year!
1. The 2020 Ride Jersey is offered to riders who create a fundraising page and raise $500 or more for Attain Housing. Look for the Create Your Team buttons on the 7 Hills website and set up a page! It's a fun and easy way to share your experience and let your family and friends support your ride and Attain Housing. Start your fundraising team here and earn your jersey!
2. The finish line this year is getting an upgrade! We'll be closing off Kirkland Ave from the left at the light, and riders will have a car & pedestrian free path to the finish line arch to dismount and enter the park from the South side.
Looking forward to the ride this year! Cheers and thanks for supporting Attain Housing!
REGISTER HERE: 7hills.attainhousing.org/registration/