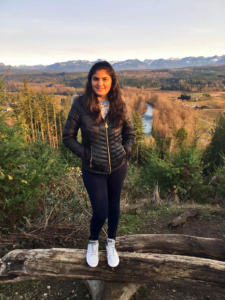 We've had a few new folks join our team at Attain Housing in the last year and we'd like to tell you all about them.
Our longtime bookkeeper Nita Lindsey retired in August 2021 and while we were sad to see her go, we were fortunate to find another fantastic bookkeeper in Chandana Gowda, who came on board in September 2021.
Get to know Chandana a bit, in her own words:
Tell us about your background in bookkeeping and accounting.
Accounting and bookkeeping was part of my childhood. Both my dad and grand-dad were accounting lecturers in India. I used to see my dad preparing for a class and assessing test papers. I used to go through the assessment sheets and was curious about it. I always wanted to get into the same field, so I took accounting & finance as my main elective in college and graduated with a MBA in finance.
What drew you to Attain Housing's mission?
When I was in sixth grade, my parents asked me to teach three kids younger than me who could not afford tuition and that continued until I moved to the United States. I am part of three NGOs in India that help kids get necessary education and nutritious food. In college, I helped organize events to gather funds for many NGOs. I believe every human is entitled to basic needs, food, clothing, and shelter. When I moved to US in 2014, it was so different from what I was used to. I took me two years to understand how things worked. Last year, I was volunteering for a church donation drive and I saw the Attain job opportunity and I knew this was the right choice.
What are your favorite things to do outside of work? What are some of your favorite things about living in the Northwest?
Gardening and giving extra produce to friends and neighbors. I also like organizing kids party for my friends, watching food tasting and review shows, and hiking.