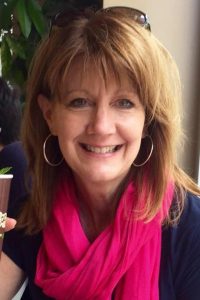 Hello friends!
I believe we are currently in the 51st month of 2020. Or so it feels like it! Summers in the PNW are always good for the spirit and even during a pandemic, that warm sunny day can make even the worst things seem more enjoyable. As summer comes to an end and the "school year" gets started, I'm reminded of how much I love September. Crisp mornings, sunny afternoons, and no kids hanging around the house (not the case for many parents this year, and I feel for you!). September is also the beginning of the march to the end of the year and I'm excited about getting out of 2020 and all of the challenges it has presented.
I am also excited about our upcoming Fall Fundraiser, "Home is "Still" Where the Heart is." Our normal Luncheon event can't happen, but during our Week of Giving, we will have some great content for you to view at home with family and friends. We have had several incredibly generous donors step up to offer matching funds to help everyone's gift go a little further. We have a great keynote speaker in Lauren McGowan, who is a mentor of mine working at United Way of King County. We have clients, past and present sharing their stories, their struggles, and their successes. Our focus for this event is on racial inequities in housing and in our society at large. We hope you will find it informative and inspirational and feel moved to make a donation to the work of Attain Housing.
Even during all of this craziness of 2020, Attain continues to grow to serve more families. Our new Master- Leased property Totem Lane, which was introduced to you in our Winter Newsletter, is now fully occupied with Attain client families. While this was a huge feat to turn over these apartments and bring in new families during a pandemic, move-ins went well and our new families are becoming a friendly community all their own. We continue to look for four more apartments to lease so that we can grow to serving 41 families before the end of the year.
Stable Home has been kept busy with people seeking rental assistance and we've raised our average award from $546 to just over $1,000 to cover the need. We have had incredible support from many donors this year and I'm especially grateful to Overlake Park Presbyterian Church who started up a rental relief fund and has donated over $13,000 to help us survive this economic downturn. While we haven't been able to host a Community Supper since March, we are not giving up on starting this up again in early 2021. It might look different, but we will prevail!
All in all, we are adjusting and figuring out new ways to do things just as well, or even better than before. The need is great and we want to be there to continue serving families who don't have stability in housing. Please consider helping us with a gift during our Week of Giving. And enjoy the videos!