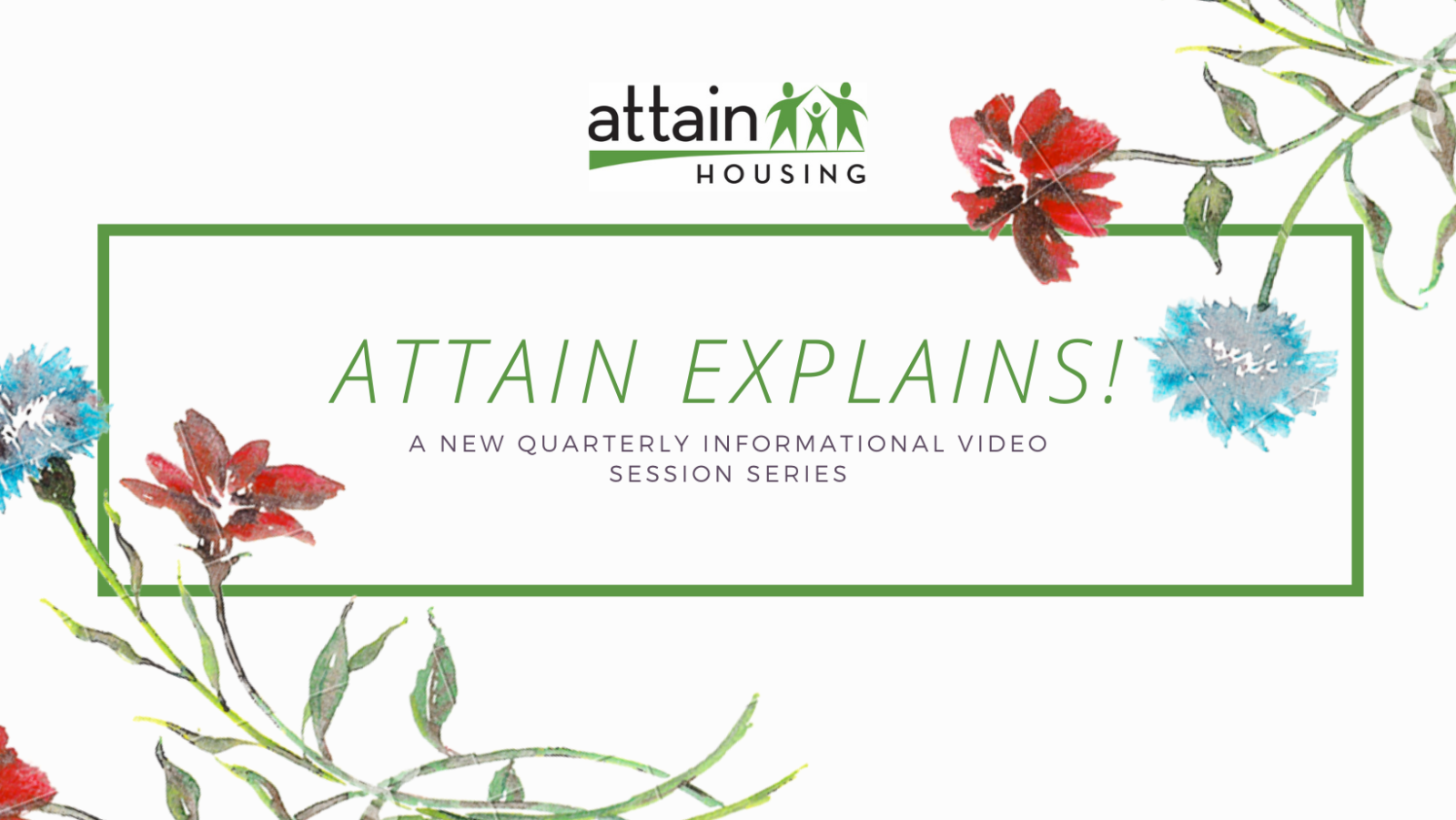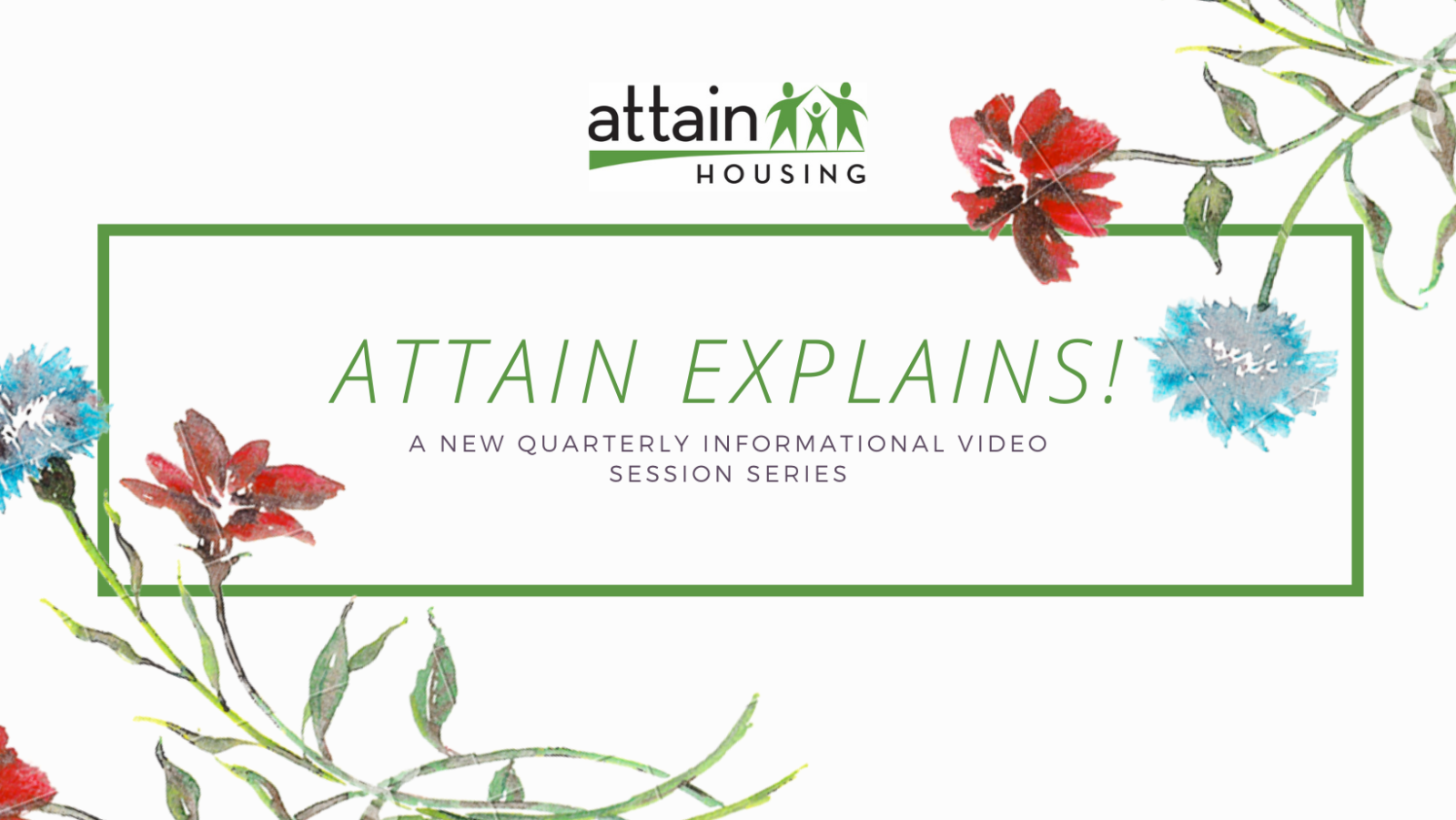 As we await the end of the pandemic and look forward to being able to gather in person safely again, we are launching a quarterly informational video Q+A session series where we will discuss topics relevant to Attain Housing's work on the Eastside with homeless and at-risk families. We hope that our supporters and donors will join us and learn more about the inner workings of how Attain's transitional housing and rental assistance programs help struggling families get stable again and maintain permanent housing.
For our first Attain Explains! session, we will be talking about the impending Rent Debt Crisis and how our Stable Home rental assistance program is helping families navigate the current landscape with landlords, dispute resolution, and eviction prevention.
Thursday, April 15
3:00 PM – 4:00 PM
Speakers:
Greg McLeod – Program Services Manager, Attain Housing
Marilyn Littlejohn, Case Manager in the Eviction Resolution Program, Dispute Resolution Center of King County
Greg and Marilyn will give a short presentation on their respective areas of expertise as it relates to rental assistance and rent debt mitigation and then they will available to answer questions from attendees.
This is a FREE event. Register for a ticket via EventBrite and you will be emailed a link to join the video session on April 15. The session will be recorded and made available on YouTube.