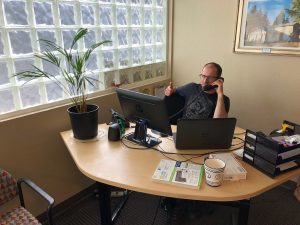 Volunteers Needed! Attain Housing needs volunteers to help us staff our front desk during the work week. If you would like to help serve homeless families, this is a great chance to get involved with a well-known community organization. We are looking for folks who can commit 4 to 8 hours per week for at least 6 months. We see this an ideal opportunity for an individual working or going to school part-time, a retiree, or anyone with a flexible schedule.
Duties will include:
• Answering and transferring phone calls
• Greeting visitors
• Assisting with our Stable Home rental assistance program
• Making resource referrals
Requirements:
• Basic PC and Windows computer skills
• Working knowledge of Outlook
• Basic phone skills
• Ability to handle a variety of tasks while treating customers in a welcoming and sensitive manner
• Availability between 9 AM – 5 PM, Monday through Friday
Preferred experience, but not required:
• Some background in working with the public on a regular basis
• Front desk or administrative assistance experience
Please contact Eric@attainhousing.org if you are interested or give us a call with any questions at 425-576-9531 ext. 109.
Please share and repost! Thank you!