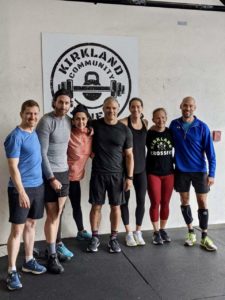 In a year full of uncertainty and fear, Attain Housing was fortunate to gain many first-time donors in 2020. Few made a bigger impact than the folks at Kirkland Community Fitness, which is owned and operated by Jamie and Rick Cantu. We reached out to Jamie to ask her more about KCF and why they chose to help out homeless families in their community by supporting Attain Housing.
Tell us about Kirkland Community Fitness and its background/history in the area, or your own personal connection to the community.
Jamie Cantu: Kirkland Community Fitness, previously Kirkland CrossFit, is a gym located in downtown Kirkland and we've been there for more than 10 years now. The gym focuses on encouraging people to enrich their lifestyle through fitness and health. I have been a part of the community here for over seven years, and the owner of the gym coming up on four years this July. I love this group of members who support one another every day and proud that I can say I know every single member at the gym!
What motivated the KCF crew to make a first donation to Attain Housing in 2020? Was there a particular aspect of our services or our mission?
JC: Everyone was dealing with their own struggles in 2020 and when we started discussing our yearly holiday drive benefactor, we knew we wanted to help an organization located in our backyard, Kirkland, who was helping families in dire need. I found Attain Housing and it was a perfect fit—an awesome non-profit helping families with housing, food, other services to keep families together, safe, and off the streets.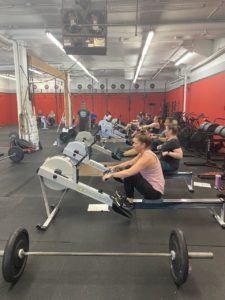 As the families we serve, along with our community in general, continues to mend, heal, and emerge from the pandemic, what are some values you believe we should continue to prioritize and focus on for 2021 and beyond?
JC: Each individual and each family is struggling in a different way, and I was drawn to your Case Management program at the root of your organization. I found this to be most beneficial for helping families in positive change through improving credit, employment, and job skills. Empowering individuals with skills helps break the cycle of homelessness, and also gives them confidence.
We're very happy and honored to have people like Jame, Rick, and the whole KCF crew in our corner. If your local business or organization is looking for a way to get more involved in the Eastside community, please don't hesitate to reach out and join us in our approach to helping families recover from and avoid the trauma of homelessness.