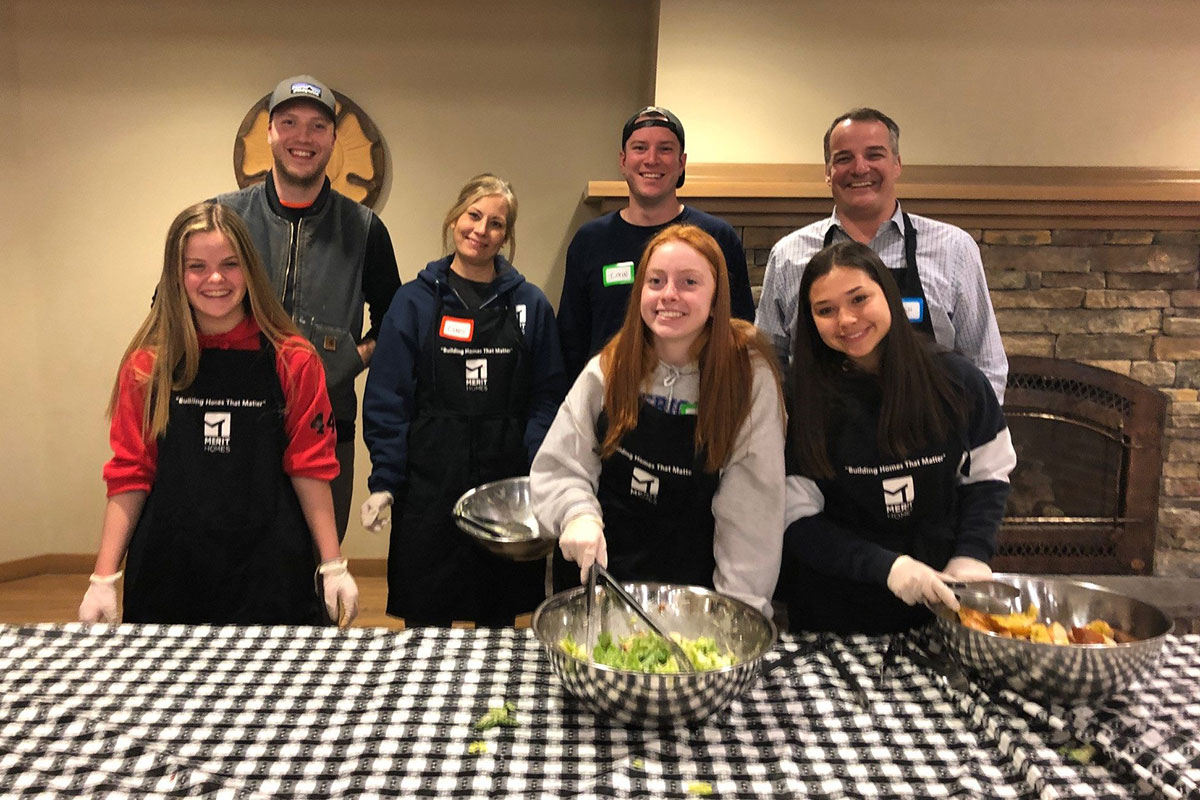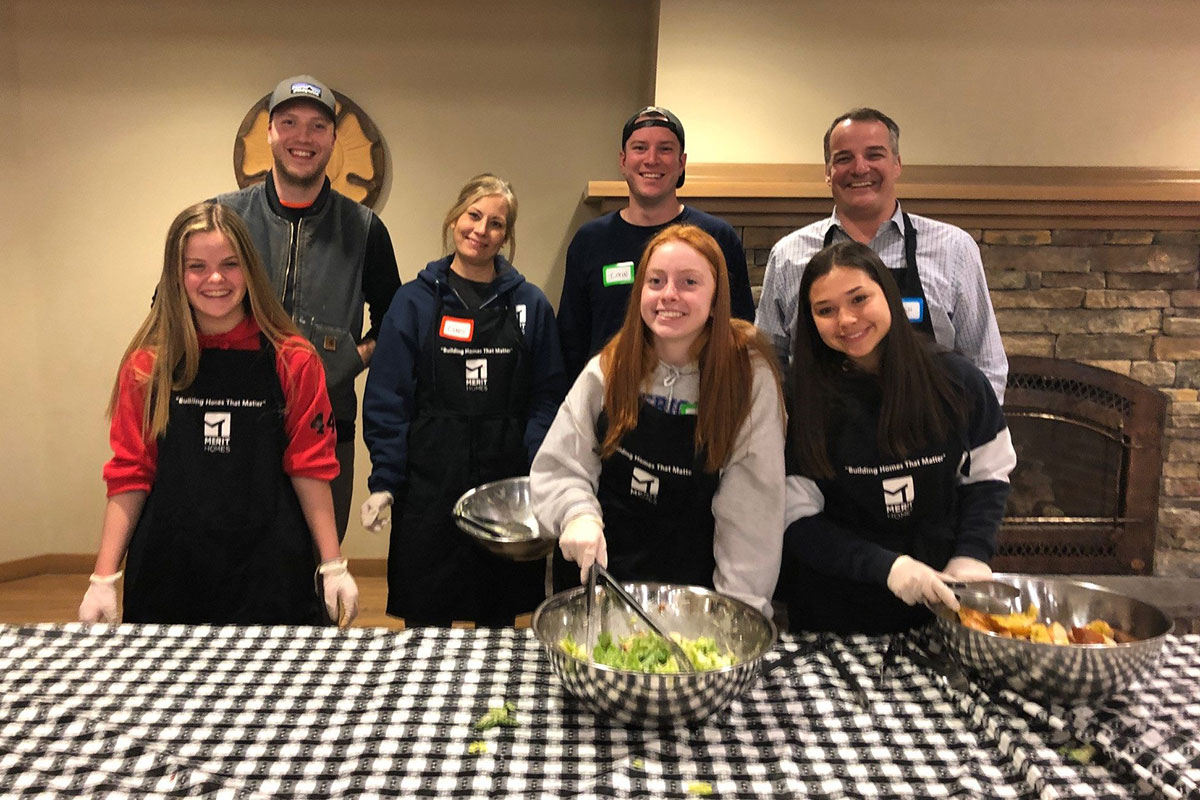 Our friends from Merit Homes serve up a delicious meal for Community Supper
It's a rainy Tuesday evening. A woman gets off the bus and walks into Holy Spirit Lutheran Church. In the Fellowship Hall, she sees tables and chairs filled with men, women, and children enjoying a meal and then a long table staffed with volunteers serving food. She scans the room and sees someone who looks like they're in charge. She goes up and asks, "Is it okay for me to be here?"
The answer is always "Yes" at Community Supper, a program Attain Housing has organized for decades at Holy Spirit.
Every Tuesday, a different volunteer group from the Eastside community prepares and serves a hot meal, free to all. Whether you are homeless, on a fixed income, or just trying to get to know your neighbors, all are welcome.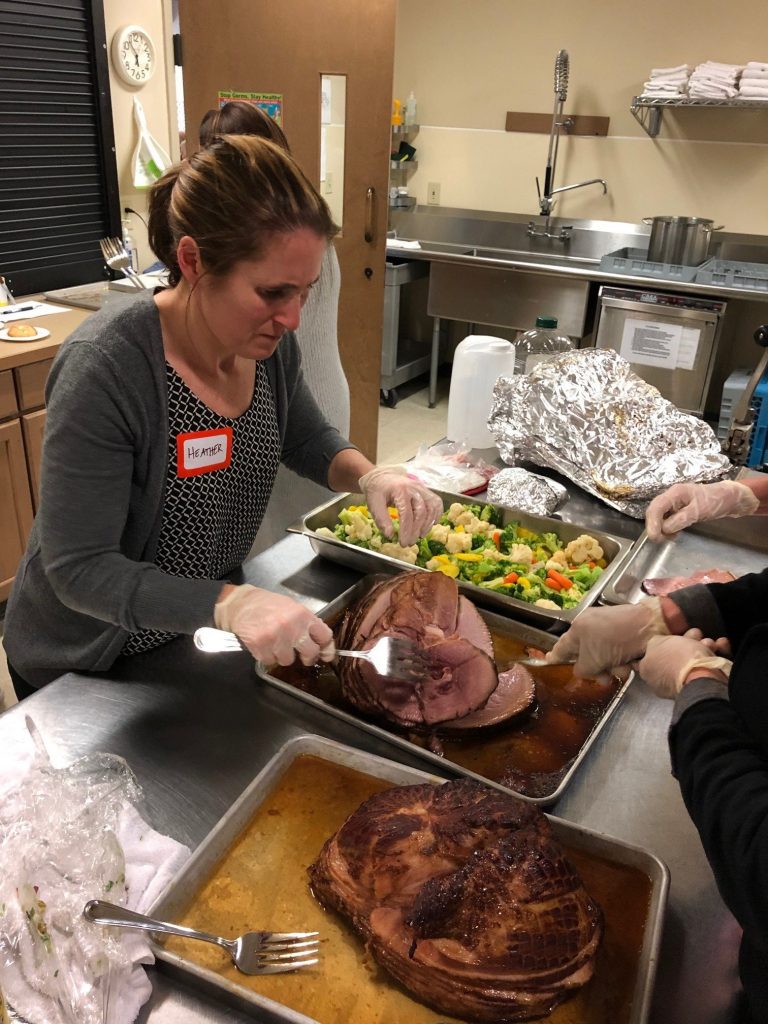 If you'd like to organize a group to host a meal, please contact Eric@attainhousing.org.