FOR IMMEDIATE RELEASE
Contact: Eric Sanford
Email: Eric@attainhousing.org
Attain Housing Welcomes New Executive as Current Leader Retires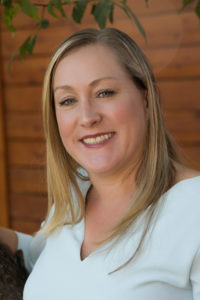 Kirkland, WA, May 5, 2021—Attain Housing is beginning the next chapter in its evolution, welcoming a new Executive Director to lead its work in housing and supporting vulnerable Eastside families.
Natalie Reber, a nonprofit executive and attorney, will step into the role May 24. Attain Housing's current executive, Kathy Fleming, is retiring after four years leading the Eastside nonprofit that houses and supports families transitioning from homelessness and financially assists Eastside families at risk of losing their housing.
"I'm so excited to get to work with such a passionate and dedicated group of board, staff, and volunteers," said Reber. "This is a pivotal time for our vulnerable communities in King County, and the need for Attain's services is huge. I am honored and humbled to be named the next executive Director of Attain and to succeed Kathy, who has been a truly extraordinary leader."
Terry Schulze, Attain Housing board chair, said Reber's 10 years of experience leading another homeless housing nonprofit, along with her successes in law, management and relationship building, make her the ideal candidate to launch Attain Housing into its next phase of service to the community.
"Natalie's passion is housing," Schulze said. "She is looking to build on her experience and help us advance our mission to partner with vulnerable families and the community so everyone thrives."
Other members of the board and staff are excited about all Natalie will bring to her role as Executive Director.
"Natalie envisions the world where both economic and social justice will lead the way to a more humane society," said Melissa Acton-Buzard, an Attain Housing board member and leader of the executive search effort. "We look forward to everyone having the opportunity to meet with Natalie to learn more about her vision for Attain Housing's future."
As the board and staff welcome Natalie to the community, they reluctantly say goodbye to Kathy Fleming, who will retire at the end of May.
"Kathy is an amazing leader," Schulze said, crediting her with strengthening relationships with Eastside cities, growing Attain's Stable Home rental assistance program, and launching a pilot program to serve the mental health needs of Attain Housing clients.
Under Kathy's leadership, Attain Housing rebuilt its foundation and is well positioned for new growth, said Samantha St. John, past board chair.
"From the moment Kathy stepped in to interview with Attain Housing, I knew she was exactly what we needed to grow the organization," St. John said. "Kathy has truly helped Attain to blossom, grow in ways that were very much needed, and put in policies and procedures that will ensure continued stability in the organization after her departure. Her contributions will leave a legacy for years to come."
Acknowledging her gratitude, Reber said, "Thanks to Kathy, I will be joining a vibrant, healthy organization."
"Kathy has given dedication, passion, enthusiasm, and motivation throughout her tenure," Reber said. "Kathy has taken Attain to new heights, leading the organization through tremendous growth and delivering significant results to the organization. Thanks to Kathy and the team she cultivated, we are in an excellent position to deliver our mission into the future."
For more information about Attain Housing, visit https://www.attainhousing.org/ . For questions about this announcement, contact Contact Eric Sanford, Eric@attainhousing.org or Carol Ryan, carol@attainhousing.org.