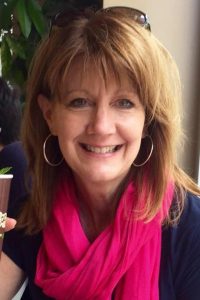 What a difference three months make! In our last newsletter, I talked about the great year we had in 2019 and how I was looking forward to 2020 as we planned to add 8 apartments to serve more families. Then Feb. 29 hit and our world was turned upside down when the first COVID-19 death in the United States occurred directly next door to client families living in our largest apartment complex in Kirkland.
As everyone in our area pivoted the way they worked, adjusted how they get groceries, and found new ways to stay in touch with loved ones, we at Attain Housing have been no different. As I write this, we have been working from our homes for 53 days (!) and we are in the people business!
I am very proud of my staff as we have continued to serve our community in new and different ways. Case management is now about keeping our 117 residents safe in their own homes and communities; helping them apply for unemployment or find new employment when over 50% of our households have lost most or all of their income; and bringing them or connecting them to sources for groceries and meals. Long-term goal setting has taken a backseat to addressing basic needs for survival. We have also continued to bring new families into our communities despite the difficulty of apartment turnovers and interviewing new referrals. Click here to read more on this process.
I have worked to keep our donors and supporters informed of how our clients and our organization are handling this crisis. Most recently, I hosted an Informative Q&A session on Zoom where I addressed what impacts our clients are seeing, the financial situation for the organization, and what Attain is doing to address the growing needs and remain stable in the process. You can watch a recording of that session on our website.
I am excited about 7 Hills Shifting Gears, our new approach to our classic Memorial Day cycling event. All of us, (even me – an amateur cyclist at best!) can participate and fund-raise with family and friends to support families experiencing or at risk of homelessness. How fun is that?
Finally, I am so grateful for the many individuals, organizations, businesses and congregations who have really stepped up to provide us with additional financial donations during this crisis. To my surprise and delight, checks have shown up unannounced in our mailbox and have at times brought me to tears. You are an amazing community and together we WILL get through this and be stronger for it in the end.
Thank you.