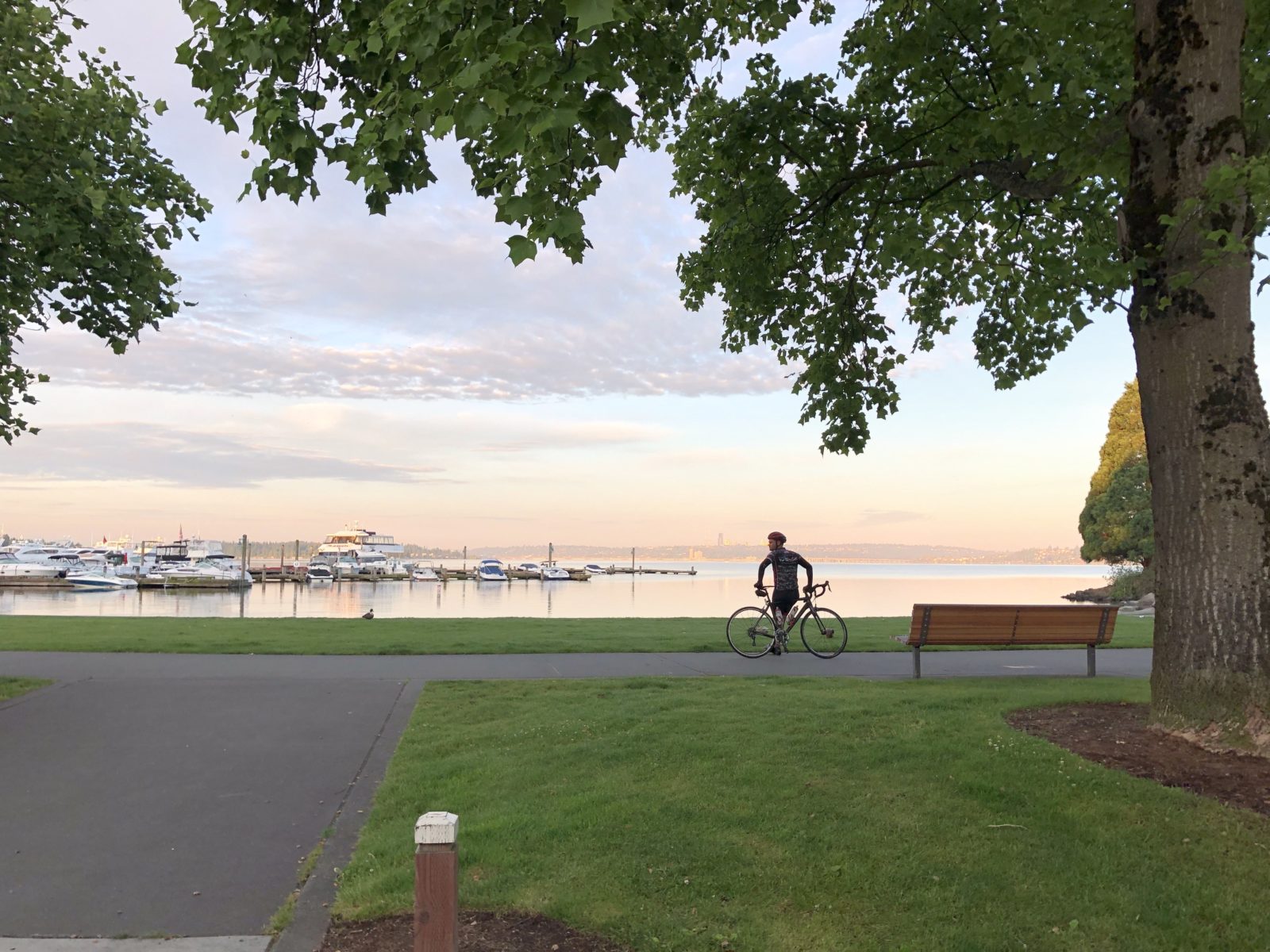 Rack up mileage for a chance to win prizes from local businesses while raising money for rental assistance for struggling families
In May 2020, we went VIRTUAL for a month-long 7 Hills fundraiser. Both devoted and casual Eastside cyclists tracked their miles on solo rides and stationary bikes alike and competed for prizes donated by local businesses, and got teams together via social media to raise money to help homeless families.
While we had high hopes for returning to our classic ride starting from Marina Park in downtown Kirkland on Memorial Day 2021, the state of the pandemic has other plans for us. So, once again, we are shifting gears for our 2021 7 Hills of Kirkland fundraising bike ride.
This major fundraiser generates funds critical to families in East King County struggling with rent during COVID and for other programs.
We are calling on you and all our cycling community to join us this May for a month long event celebrating the power of cycling!
We know our 7 Hills riders and community want to help at this time. Joining us this May is how you can ensure our neighbors stay housed during this difficult time. Riders of every skill level are welcome to participate, whether it be individual riders, with families, or with co-workers.
The event this year will build on the 2020 event, with mileage and elevation challenges, fundraising goals to reach, and prizes from local businesses.
Some key updates: We've eliminated the event registration fee entirely, added some more bicycling gear from Primal Wear for different fundraising goals reached, and are adding way more prizes and all variety of challenges to compete in during May.
Register online at 7hills.attainhousing.org.