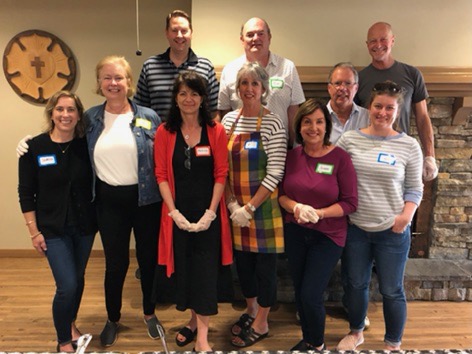 We are proud to have Windermere Central on board as a charter member of our Business Heroes fundraiser. Located in the Market Street neighborhood just north of downtown Kirkland, Windermere Central has a legacy of going above and beyond in their support Attain Housing's mission to serve vulnerable homeless families.
"We go way back to the KITH days with Attain Housing," Owner and Designated Broker Mike Connolly said. "We are are all about supporting the community and the people who are in need. That's where we hang our hat in terms of philanthropy."
Mike has worked in real estate in the Kirkland area since 1985 and has managed Windermere Central since 2006. His wife BJ Connolly is also a broker with Windermere Central and said she has long appreciated the hands-on aspect of supporting Attain Housing.
"I really miss the Community Suppers," BJ said. "That's one of the things I enjoy the most about our involvement with Attain. "I love getting to know the people who come to the suppers regularly and they're always so appreciative. That's one of the things I most look forward to doing again once it's safe to do so."
Windermere Central strives to highlight what makes Kirkland a special place to live through its We Are Kirkland campaign. Local businesses, individuals, and events are regularly featured on the We Are Kirkland blog and on social media. It's all part of the company's focus on promoting community and helping improve connections among neighbors and fellow Kirkland businesses.
"The leadership at Attain has done a good job of putting together business networking opportunities for Eastside businesses," Mike said. "They make it easy to get involved and you always feel like your support is making an impact with families who need it most."